"Let's keep it casual," we've all heard. But what does it actually mean to be "friends with benefits" with someone?
Friends with benefits, AKA FWB, is a casual sexual relationship between two people who are either Just Friends or Strangers.
One of the most enjoyable aspects of being in a relationship is having great sex. It's a part of the human experience to share intense, delightful moments with someone you find beautiful. However, what if you haven't met the perfect person yet or aren't ready for a full-fledged commitment right now? Are you just able to enjoy yourself by yourself?
In the realm of friends with benefits, that is not the case.
That sounds cool for people who can actually work these casual relationships out while others face a really tough time. That's mainly because it's a matter of separating emotional connection from sexual connection.
So, I am here with some Thumb Rules, well 16 to be precise, that can help you keep your FWB situation sorted.
What Does Friends With Benefits Mean?
Was it the famous Netflix Web Series that made you aware of this term?
Or you are trying to understand if you are compatible enough to handle an FWB relationship?
Or you just got to see a random Friends With Benefits Meme after which you started wondering what does Friends With Benefits Mean?
Whatever the reason is, there are several misconceptions revolving around it.
So, here is what the Friends With Benefits meaning refers to…
Friends With Benefits Definition: A Friends With Benefits is a relationship where two people are involved in physical intimacy with each other.
Things were great till this.
The real twist comes when they are not committed to one another and that's what a real FWB means.
People sharing an FWB relationship enjoy spending time together (preferably in bed, hahaha), although they have "No Strings Attached."
16 Golden Friends With Benefits Rules
"Locked in the hotel
There's just some things that never change
You say we're just friends
But friends don't know the way you taste, la-la-la
'Cause you know it's been a long time coming
Don't you let me fall, oh"
Well, any FWB couple could totally relate to these lines of Shawn Mendes from "Senorita."
Commitment-free sex OR friends-with-benefits relationships is like a breath of fresh air. Although, it can be too messy to handle. 
Are you both alright with hooking up with other people, or are you just friends with benefits? 
What if your buddy with benefits becomes more interested in the relationship? 
Do friends with benefits talk everyday?
And how can you put an end to it if you no longer feel it?
The hazy lines may cause even the most pleasurable friends-with-benefits agreements to devolve into "it's tricky" territory.
To determine what's more compatible and what's not, we have brought 16 golden Friends With Benefits Rules. Read them all before sleeping with a buddy.
Rule Number 1: FWB With Someone Close To Your Heart? NO-NO
Remember what Jamie said in the Friends With Benefits film?
"No Relationship, No Emotions, Just Sex"
You shouldn't go into an FWB relationship with someone that you are already into. That's the biggest NO-NO. If both of you mutually agree on just sleeping together, make sure you don't wake up one morning with a heart full of love for the person.
Rule Number 2: Maturity, Maturity Maturity
Not everyone is out-and-out quintessential for a casual FWB relationship. It takes a lottttttt of maturity to sleep with someone without developing feelings. Adding Sex doesn't make the roadway easier (except for the part that it incorporates satisfaction). Hence, ask yourself at least 200 times if you are mature enough to handle FWB.
Rule Number 3: Reject Sleepover Requests
Just LEAVE after having sex, don't even think about SLEEPOVERS. Cuddles and lying in arms must be avoided if you want to continue the FWB relationship. That doesn't mean that you will kick him out of the door but reserve this kinda intimacy for your life partner.
Rule Number 4: Be Wise Enough In Partner-Selection
As we said earlier, a successful Friendships With Benefits relationship takes significant maturity. That being said, trust and communication are two other vital ingredients. Apart from the sexual chemistry, you need to choose an honest person. Otherwise, you might be under some serious life-changing risks and threats.
Rule Number 5: Being Lovey Dovey? No Way!!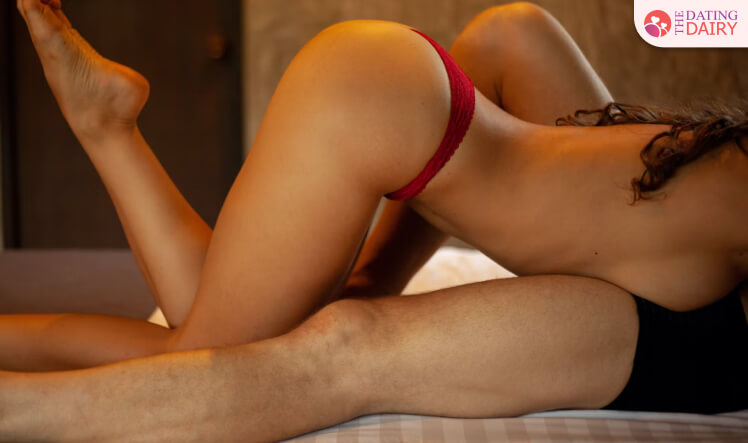 Rule number 5 and the most important one – Don't act like you two are a couple.
Holding hands in Public? NO
Smooching in Public? NO
Going on dates? NO
Practicing PDA? NOOOO
Doing coupl-y things after sex could lead to developing waves of romantic feelings, and I'm sure you don't want that.
So "What happens in Bedroom, stays in Bedroom."
Rule Number 6: Zero Expectations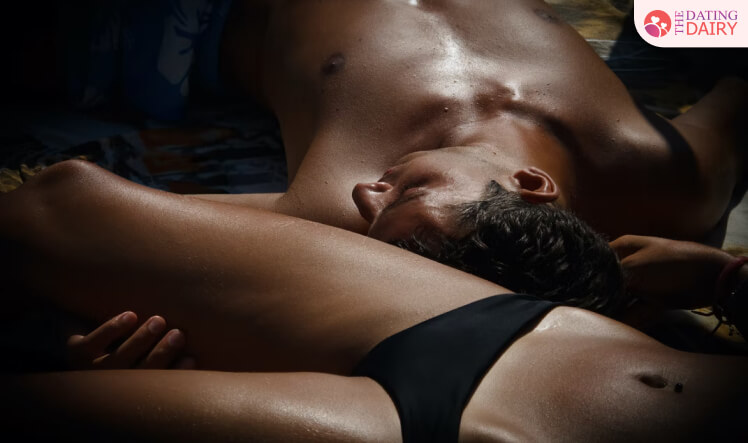 See, there will be awkward moments or blunt conversations which can make you feel, "What The Eff." You may end up ruining everything because your sex partner could not meet your expectations or vice versa.
Hence, set expectations at the very beginning. Want things to go naturally? Wanna do flirty texting? Are there chances of being long-distance? Talk, Talk, Talk and get things clarified.
Rule Number 7: Communication Is The Key
There is no other remedy than COMMUNICATION for any relationship. Friendships with Benefits cases require some serious discussions, which could be anything – sexual health, physical needs, boundaries, privacy, emotions, et cetera. Being able to have these conversations needs substantial maturity, and you know what…. that's for your own good. After all, where do benefits come from if your physical and emotional wellness are being ignored?
Rule Number 8: Create Your Own Boundaries
Planning to take your friendship to the FWB Zone? Ensure you are setting your own boundaries. For instance, prohibit your partner from involving in your tastes or preferences. Who will know about the relationship, how you two would behave in public, what you will do in your personal life…..these all should be a mutual agreement with clear boundaries from both sides?
Less Drama means More Fun
Rule Number 9: Slam The Door Of Jealousy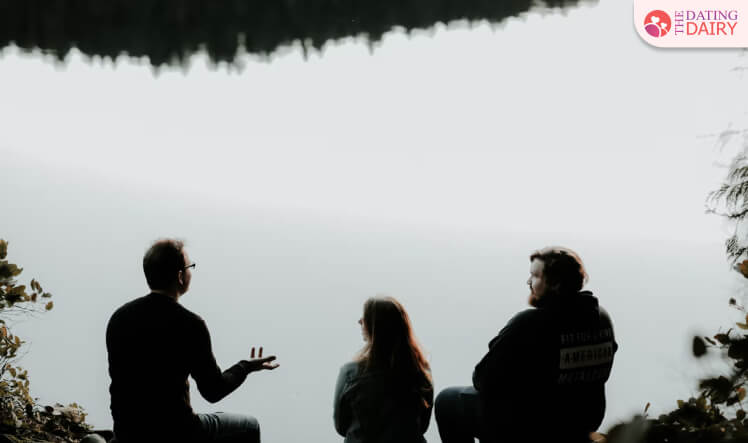 Possessiveness is not a really good color in a Friends With Benefits Relationship. It's pretty obvious for you to find out your FWB partner is dating someone else. Now that's the most challenging moment especially if you start catching feelings. The antibiotic here is creating honest boundaries to minimize the amount of jealousy.
Rule Number 10: Find Your Own Sweetheart
Buddy, FWB is not a commitment. You are free to see and date anybody; there is no harm in it. The unheard truth is you and your friend won't end up as serious long-term partners. Then what's the meaning of distancing yourself from dating? You can unleash the sexual frustration here and cherish the essence of your 'actual' relationship.
Rule Number 11: Remember What Made You Start This
Friendships with benefits are all about sex at the end of the day. Make sure you and your pal are having a good time while having sex! FWB relationships are a fun opportunity to experiment with new sorts of sex and express yourself. Concentrate on the carefree and enjoyable aspects of your relationship, and make sure your bedroom requirements are addressed!
Rule Number 12: Hold On To The "Friendship"
An FWB relationship is more than a casual hookup. It totally makes sense to maintain a positive connection outside of the bedroom. Because Friendships with Benefits isn't a long-term relationship, you should concentrate on maintaining your friendship. Even if the perks element of your relationship ends, you should hold on to the lighthearted, fun, and playful part.
For instance, you two can laugh your lungs out on a satirical Friends With Benefits meme together. Watching movies like watch Friends with Benefits on a lazy afternoon could also add glitters of fun to your "too complicated" relationship.
Rule Number 13: Consent Is The King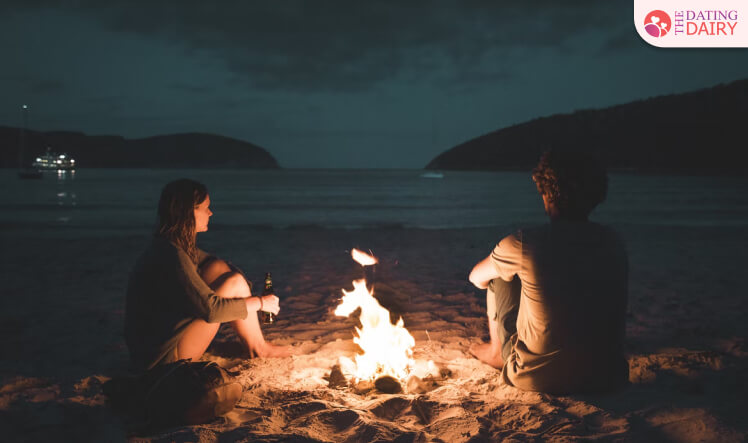 "Consent is Hot, Assault is Not."
Whether it's a one-time hookup, a long-term friends-with-benefits arrangement, or even a marriage, stick to the consent part. Never presume permission when it comes to sex. Just because you've done something before doesn't imply your partner wants to do it again.
Rule Number 14: Don't Get Involved Too Much
Even if you start off as friends with benefits, there's always the possibility that any of you desire more. That can totally happen, right?
Ask yourself, is it possible to develop a committed relationship from this?
Don't be afraid to express your emotions. It's possible that your kind buddy might like the same thing! However, if it isn't in the cards right now, you should stop hooking up.
Rule Number 15: Give Respect And Take Respect
Valuing each other's boundaries and expectations can help you stay on good terms during and after your FWB relationship. It's totally possible to stay friends with someone after hooking up as long as you have mutual regard for one another.
Transitioning from shacking up to being buddies again might take some time. However, maintaining the notion of friendship in your mind during the hooking up period will assist you in making the change when the time comes.
Rule Number 16: When It's Time, Move On!
"Not everything needs to last forever, or even for the long term, to be worthwhile and exciting."
There is no such thing as a friendship-with-benefits relationship that lasts forever. Knowing when it's time to let go can help you finish on a positive note. Continue for as long as you're having a good time. When the sexual spark has worn off, call it quits on your friends-with-benefits arrangement and move on to something more serious.
9 Sensual Texts To Send Your "Friends With Benefits"
Like I said before, Friends With Benefits is not really everyone's cup of tea. One small wrong step, and you will end up with a crash landing experience!
Yes, a little horny text would get the job done right. But make sure your sense of being "Horny" is sprinkled with "fun," too!
Here are some dirty Friends With Benefits text ideas to send to make him/her go crazy! You can also customize them with friends with benefits quotes.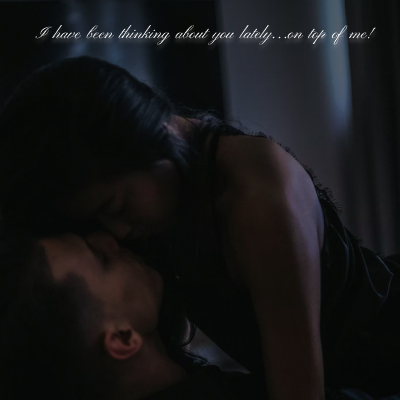 😍 I have been thinking about you lately…on top of me!
😍 Wish you were here in bed with me RN!
😍 Just to let you know, you just popped into my head. Wanna pop into me later tonight?
😍 Tonight, I wanna hold you tight and absorb all the "Benefits" from you!
😍 Are you as exotic as I am now?
😍 Blink Twice If You Wanna Get Naked Tonight!
😍 What are you doing tonight? I have a sexier suggestion: Me!
😍 Hi Friend! How About Some Of Those "Benefits" Later Tonight?
😍 Hey stranger, I'm fine with just being friends, as long as I can seduce you when we're drunk.
Is It Wrong If Friends With Benefits Fall In Love?
Perhaps you didn't want any ties connected when you actually began hooking up with this guy. Maybe you'd just gotten out of a bad divorce or relationship. And while you weren't ready for another one, you did have…um…physical demands that needed to be met. Someone to "have a good time" with. Maybe for a time, that FWB relationship worked for you. However, the more time you spend with him, the more you begin to fall in love with him.
While you might question if "People fall in love with friends with benefits?" The fact is that – Yes, people of both genders can fall for their FWB. However, it is very dependent on the circumstances. Spending quality time together can certainly lead to emotional attachments. It's natural to sense a human connection when you're also doing physically intimate things.
Sounds troublesome?
Let me give you an unpopular opinion. Falling in love with your FWB is working constantly as an unpaid intern at your esteemed organization with no certainty of getting hired.
But there is an opposite side to every coin.
❤️ I have even seen FWBs falling in love with each other and successfully continuing the relationship till they got hitched. ❤️
So nothing is impossible in the universe. Nevertheless, the problematic phases are more in number. 
Frequently Asked Questions
Q1. What Do Friends With Benefits Do Together?
A friends with benefits relationship occurs when two individuals are sexually intimate with one another but are not emotionally committed to one another. This is what the best friends with benefits meaning indicates. 
Q2. What Are Some Signs Your Friends With Benefits Is Falling For You?
There are some indicative signs your friends with benefits is falling for you. This includes possessiveness, caring too much, giving you passionate stares, talking about long-term commitment, etc.  
Q3. Is A Friends With Benefits Relationship Healthy?
As per the Friends with Benefits definition, this opinion depends from person to person. Some say FWBs work better than traditional monogamous relationships. While some opine that it's better to be a loyal wife/husband than friends with benefits for the time being. 
Q4.  Do Friends With Benefits Hold Hands?
Yes, considering the Friends With Benefits, You definitely can unless and until both of you are perfectly okay with it. It's because holding hands is a pretty sensitive and lovable thing to do. It can lead to romantic feelings.
Q5. Do Friends With Benefits Talk Everyday? 
It's advisable for best friends with benefits not to talk every day. Otherwise, it would get messier, and you may catch feelings for each other. You have to communicate, but that doesn't mean talking to each other every other minute of the day. 
What Do We Think?
Friends With Benefits,
The Sex
Never Cureds
The Sadness
But It Made The Loneliness
Easier To Hear
I hope the above 16 best friends with benefits rules would make your life a bit easier.
If you are the sort of person who quickly associates emotion with sex you might be better off avoiding these FWB situations. Instead, focus on getting to know someone emotionally FIRST, prior to knowing and understanding him physically.
What do you think? Share your thoughts in the comment section below.
Additional Reading: