People might think with modern technology, it is no longer a problem to maintain a long distance relationship. But that is not true at all, there is more to the relationship than just texting and calling your significant other. Those who are in one can really understand that the struggle is real.
Even though maintaining a long distance relationship is a struggle and can be really difficult for some couples, which ends up in a breakup, they are not undoable.
If you and your partner successfully make a long distance relationship work, then we have to agree that your relationship is quite strong. But those who are struggling to maintain a long distance relationship, then don't need to worry; I did too.
And today, I am going to share a few tips that helped my boyfriend and me. So keep on scrolling to find out what you should do to have a healthy long distance relationship.
Long Distance Relationship Tips (Personal Experience)
No matter the distance between the two of you, a relationship can still exist, but maybe an extra effort is required to maintain that. It is possible that the relationship between the two of you started when you were together, but then one of you had to go away.
There are a few basic things that the two of you should have to stay together, even if you are not. These things are trust, understanding, respect, loyalty, and communication.
You might be thinking that I didn't mention love. I didn't because if that's not there, then what's the point of being in a relationship in the first place? The above-mentioned things are what you need to maintain a relationship that starts with love.
Now let's talk about a few things that you should do if you wanna maintain your relationship in a healthy way, so let's scroll down, shall we?
1. Avoid Excessive Communication
If you are constantly trying to talk to each other, then stop. Remember, it is possible that your partner is busy and may not be able to talk to you whenever you want.
So the best way to deal with this situation is to make a schedule that works for both of you and talk then about your day's business.
2. See It As An Opportunity
Other than thinking the long distance relationship is a problem and is pulling you two apart, take it as an opportunity. Think of it as testing the strength of your love for each other. So when the two of you meet, it is gonna be more special for the both of you.
3. Set Some Ground Rules To Manage Your Expectations.
Long Distance relationships are not something unique, and no one has done it before then the two of you. Both of you should know what to expect from each other in this kind of relationship and set some ground rules according to that.
This is in order to avoid any type of surprise. If the relationship is new, then talk about where you are at and whether the two of you are exclusive or not. These are the things that you should talk about in advance.
4. Try To Communicate Regularly And Creatively.
Texting each other a good morning and a good night is a must. And it is also important that you include your partner in all the happenings of your life.
If just texting and calling seems a bit boring, then I don't have to tell you that there are other ways to communicate in the digital era.
To keep things interesting and creative, send each other voice notes, videos, pictures, and audio clips. This way, your daily communication won't become mundane and boring.
5. Talk Dirty With Each Other
The one thing that is definitely tough in long distance relationships is the sexual energy that builds up inside the both of you. There are solutions for that as well, like don't underestimate the strength of phone sex and dirty talk. 
Video calls are also a great way to release a certain amount of sexual tension between the two of you. And sometimes, naughty pictures and sexting go a long way too.
6. Avoid Dangerous Situations
There are certain situations that can raise suspicion in relationships, like going out for coffee with someone you used to date or with someone from work who flirts with you on a regular. 
There are certain situations where you can fall into unwanted traps, so that you can do two things during such situations. 1. Inform your partner beforehand and reassure them, 2. Not do it altogether. These are the situations that create problems in your relationships.
7. Do Things Together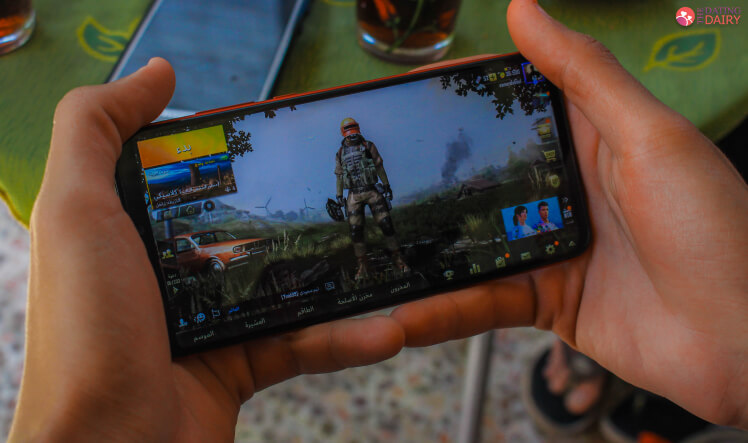 There are a lot of things that you can do even if you two are away from each other. Play online games as a team, stream movies about long distance relationship together or watch your favorite tv series while video chatting.
Or if you are like me, go online shopping together and buy things for each other. This way, you are able to share the same experience together and feel connected with each other.
8. Visit Each Other
If the distance between the two of you is quite far, like different countries, then it might not be possible, but if the two of you are in the same country, then try to visit each other.
Maybe during the holidays or special moments. Visiting your partner and just being with them is what makes all that time staying apart worth it.
The first kiss, holding hands again, feeling the warmth of their body and soul, will make you forget the days you have stayed apart. Nothing can be more special than that in a long distance relationship. 
9. Enjoy Your Alone Time With Friends & Family
Well. other than missing your boyfriend or girlfriend, you can take this opportunity to hang out with your friends and family more than you did. At least this way they can't complain that you don't spend time with them as much.
Don't let your life revolve around your partner only. Go hang out with your friends, spend time with your family, and don't just sit around and read long distance miss you quotes. It's not gonna help anyone.
10. Stay Honest With Each Other
One of the most important things about being in a long distance relationship or any relationship is to stay honest with each other. It is important that you talk about everything you are feeling and not keep it bottled up inside of you.
Whether you are feeling jealous, insecure, fearful, or hurt, share them with your partner. Hiding things from each other never works in a relationship, let alone a long distance relationship. 
11. Know Each Other's Schedules
When you are in a long distance relationship, it is important to know each other's schedules when they are busy and or free. This way, you can avoid disturbing them when they are busy and talk to them when they are free.
12. Keep Track Of Each Other's Social Media Activities
Social media has made it easier for us to connect and stay updated with each other. So occasionally posting pictures and tagging each other is a great way to let them know you care for them and miss them as well.
13. Gift Things To Each Other
Giving each other small gifts are a great way of still keeping the spark in your relationship alive. These gifts are what stay forever as a token of their love and affection. So whatever you buy for your boyfriend or girlfriend, make sure that it has meaning to it. 
14. Keep Each Other Updated On Each Other's Friends & Family
If you keep your significant other updated with the things happening with your friends and family, then they not only stay connected to you but them as well. This way, mutual trust, and understanding develop as well.
15. Video Call Whenever Possible.
Hearing each other's voices is not enough sometimes, so try to video call each other more often; this way, you can stare into each other's eyes and actually see each other.
Video calls are cozier and more intimate than just calling and texting your partner. This way, even when you are apart, the two of you can be with each other.
Wrapping Up!
A long distance relationship is a beautiful expression of love, since.
"The best and most beautiful things in the world cannot be seen or even touched. They must be felt with the heart." – Helen Keller.
No one wants to be in a long distance relationship, but the problem is that we can't predict the future, and things just happen.
So if you see yourself in a long distance relationship, then these tips from my personal experience should help you as well.
Nabamita Sinha
Nabamita Sinha loves to write about lifestyle and pop-culture. In her free time, she loves to watch movies and TV series and experiment with food. Her favorite niche topics are fashion, lifestyle, travel, and gossip content. Her style of writing is creative and quirky.