The Greeks came up with the system of assigning male personality traits into 5 categories and dividing these male personalities beautifully and flawlessly.
Through this categorization, you can clearly say which type of male personality is going to be attracted by which type of female personality.
So girls, if you are looking for an Omega male in your life, then you first need to know what are the signs of an Omega Male.
Now to know all the signs, but before, let know what is an omega male, so keep on scrolling down to check out whether this male personality type is what you are looking for or not.
Who Are Omega Males?
Before we dive down to know who exactly are these Omega Males, we first need to know who are these Omega males. Other than more popular male personality types, which are the Alpha and Beta Males, the Omega Male personality has become quite popular over the last decade.
More and more men are identifying themselves as an Omega male personality type, which is the exact opposite of an Alpha male personality. These Omega males are independent and prefer not to rely on others.
Unlike alphas, they are not leaders and don't want to associate with any community or group. But that doesn't mean that Omega male is not friendly, they are quite social.
The only thing is that Omega males prefer to be on their own as they are quite resourceful when it comes to completing a job.
1. He Has Peculiar Interests  
When it comes to Omega males, they have very peculiar interests in life that they work to achieve.
To others, these pursuits might seem pointless or a waste of time, but Omage males don't even bother with such judgment, they do the things that make them happy. This can be even when they are being unproductive.
2. He Is Friendly And Sincere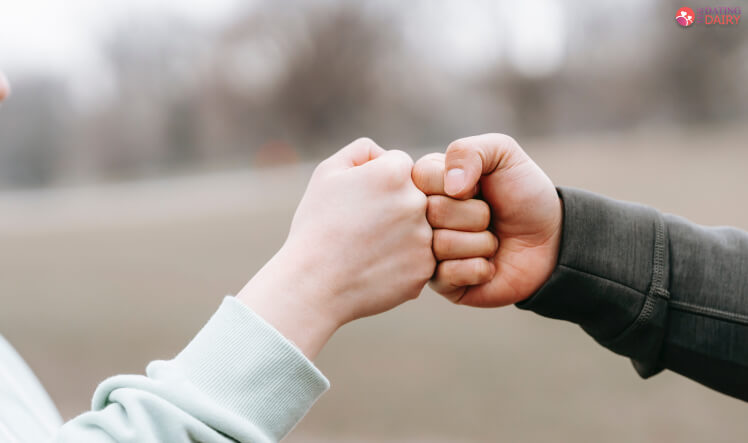 Seeing such traits, you might think that these Omega males are not sociable or friendly, but that is quite the opposite, they are quite sincere and friendly in nature.
Omega males tend to make quite pleasant friends, and they also attract women as they are amusing at the same time. They make really good friends with women as they are supportive and great listeners.
3. He Is Helpful  
Even though the Omega males are quite independent in nature, they are very dependable traits. For the fact that they are not at all competitive, they are very helpful in return, they love to help others.
These guys are quite intelligent, imaginative, and creative, and others have great abilities that help them to do things on their own. So if they find anyone needing help, they are always available.
4. He Is Not Competitive  
One of the signs to detect an Omega male is that they are not at all competitive. The word competition is not in their nature at all.
Even when it comes to persuading ladies, they are not the ones chasing them. If and when an Omega male likes a girl, they don't look at anyone else.
If they love someone, they tend to love them wholeheartedly. And on the flip side, if a girl likes an Omega male, she will be the one chasing him.
5. He Is Satisfied With His Means  
Most of the time, Omega males are quite talented, skillful, and resourceful. They will do the oddest of jobs, unlike anyone else, even though they are highly skilled.
Omega males are up for anything that life throws at them, and they will do that happily and wholeheartedly without complaining.
6. He Doesn't Care What Others Think About Him  
One of the most admirable traits of Omega males is that they don't care what others think about them. So even if you insult, tease, or bad mouth, Omega males couldn't care less about what you are saying about them.
As an Omega male, you can spend all your life without giving a cent of thought to whether people like you or not.
7. He Is An Introvert  
With all the above-mentioned signs, you can very well understand that Omega males are not at all extroverted people but are highly introverted people.
Unlike alpha males, Omega males are not interested in being the life of the party. They don't like being the center of attraction or the life of the party by any means possible. For them hanging out with people is draining, and they prefer to recharge their energy on their own.
8. He Is Relaxed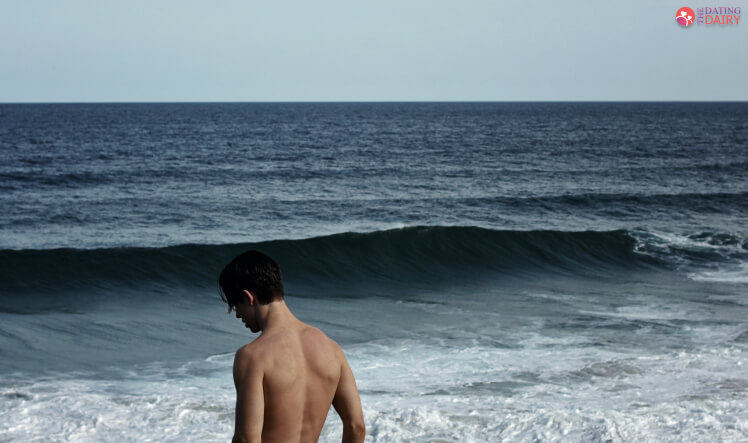 Unlike any other sign, Omega males are the most laid-back type of male character trait. You will most often find them lying on the sofa reading a book or watching tv.
They are the type of male characteristic you want to come home to after a hard day of work, where you could just relax and enjoy each other's company.
9. He Is Charming  
Unlike alpha males, the Omega male is certainly not dominant, but they have a mild and mellow approach when it comes to being in a relationship.
They are the "shoulder to cry on" type of guy and the warm hug you are craving after a rough day kind of a guy.
This is what makes the Omega males one of the most charming male traits. Their gentle and sweet side makes a relationship with them romantic and loving.
10. He Is Kind  
Omega males are the least if show-off kinda guys you will find outside, and they don't care about that as well.
So, in that case, if you need a person who will be there for you no matter what, then the Omega males are the type of males that you should have by your side. They are helping you, not to get something in return but out of sheer kindness and decency.
Wrapping Up!
Now that you know pretty well the signs and traits of Omega males, you can spot them anywhere you want.
So if you want someone like this, then you should definitely look for an Omega male, but be clear that these are just theoretical signs. Not all of these signs will be present in one person.
If you liked this article, then give it a like and comment down below to let us know that you loved this article on Omega males.
Read Also:
Nabamita Sinha
Nabamita Sinha loves to write about lifestyle and pop-culture. In her free time, she loves to watch movies and TV series and experiment with food. Her favorite niche topics are fashion, lifestyle, travel, and gossip content. Her style of writing is creative and quirky.