There are many free hookup sites available on the internet. However, everyone doesn't know how to use them to get laid. As the sites offer different options, many people don't understand which are suitable for them. Some hookup sites are ideal for college students; some offer friends benefits, etc. 
Today, it's easier to get a partner online with dating sites. Now you will find different kinds of sites with different options and age groups. Here is a list of sites where you can find according to your need and the type of relationship you want. No matter which type of personality you have, you can find your best Match who has similar interests. 
Best Free Hookup Sites 2022 
The internet plays an essential role in our social lives today. If you are looking for the best free hookup sites, you will find some of the best options here. With the invention of social media networks, people spend most of their time chatting with friends online. When you want to date or go out with someone, talking about those matters through social media is not an ideal option. In such a situation, dating and hookup sites offer better options because of the common interest of both parties.
Reddit R4R
With more than 340,000 active users, Reddit R4R is one of the best free hookup sites. As it's the Reddit community, you can send messages anonymously and privately. 
One of the great things about this site is, you can find people from the whole Reddit community and who are ready to go for a fling. However, you must be careful about the fact that some people in your local town may keep their name secret or a name like DirtyR4R.
Pros
: 
You can simply register an account anonymously.

There is no need to upload your photo or image.

You can send messages to users even without a match.
Cons
:
It may be difficult at times to find someone in your locality.
Tinder
Tinder is one of the best hookup apps available for a casual meet. Whether you want to go out with someone or want to spend some time, tinder gives you the best options. All you need is to create an account with your Facebook account or phone number and swipe to send requests. When the other party swipes back, it's a match. 
Although the user interface is good and you can easily send requests to people, there are few downsides. Many men claim that women generally ignore the requests. On the other hand, women say that they find people who are socially not mature. With these common problems, here are some of the pros and cons of this dating app.
Pros
:
The app offers easy access to create a free account with your phone number or Facebook account. 

It has a good user interface. 

You can find people who are visiting your city.
Cons
:
It offers limited swipes per day. 

You need to subscribe to the prime membership to send requests to people from other cities.
OkCupid
OkCupid is one of the top free hookups sites for millennials. It offers a modern style matching system that can choose the best partner for you. It's ideal for people who are following the latest trends and want to go with the flow. If you are in the age group between 25 to 34, it can work best for you. 
It offers a selection from different genders and relationship orientation. Even if you are looking for a casual hook up or friends with benefits relation, it's one of the best sites or apps. Here are some of the pros and cons of this site
Pros
:
With a five-minute questionnaire, you can start finding people with similar interests. 

You can share your views on different topics online.

It's one of the most popular LGBTQ-friendly sites. 
Cons
: 
It mainly focuses only on younger age groups. 
eHarmony
eHarmony is a platform where people start with a casual relationship but want to stay committed for a long term relationship. Although they didn't have any plan for the long-term, they end up in a commitment.
The algorithm of this site starts with a questionnaire, and you can find someone with similar interests. Therefore, if you are looking for a long-term or serious relationship, it's one of the best options. Here are some of the pros and cons of this dating site. 
Pros
: 
The partners you find here are compatible with you because of the advanced algorithms and questionnaires. 

You can get verified profiles if you become a paying member.

You can ask the user for criminal background. 
Cons
:
No keyword filtering option.
Bumble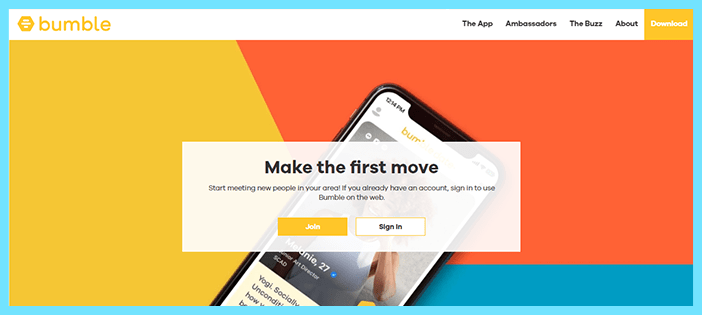 Although men and women can find a partner online, it's a better option for women. Whether you are looking for a platonic relationship, casual, or long-term relationship, it offers different options. Although it's not much popular among free hookup sites, it's kind of similar to tinder. 
You can also find career friends and people with whom you can go to work. It also offers an active social community for men and women who are interested in intellectual discussion. Now, let's talk about the pros and cons of this site. 
Pros
: 
More than 60% success rate that matches tuned into a conversation.

You can view the profiles who liked your profile in the premium membership.
Cons
: 
It doesn't offer a keyword filtering search option. 
Hinge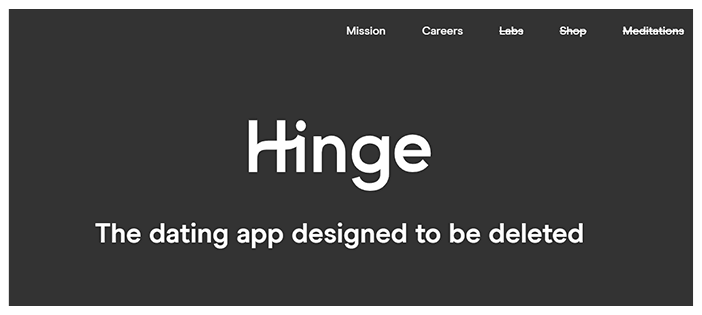 When you are looking for a casual hook-up, Hinge offers you the best services. You will never be single if you use this app properly. It starts with a questionnaire and asks you about your political and religious points of view. 
As a result, when you find a match, it's unlikely that you will end the relationship. Here you do not just find a match; you can share which part of their profile you liked the most. With all of these features, Hinge has become one of the popular free hookup sites.
Pros
:
You can find bisexual dating and suitable for both men and women. 

The platform also accepts feedback on your dating experience and can serve you better next time.

You can also share your numbers and start with a video chat.
Cons
: 
It generally focuses only on age groups between 24 to 32.
Seeking
Seeking is one of the top free hookup sites for dating if you have some money to spend. It's free for women, but men need to pay an amount to send messages. However, men can find attractive models and college girls on this site. The only concern is men need to pay for getting access to good profiles.
Since the ratio of female to male is more, so paying males get more attention. Unlike other sites, there are 78% of women and 22% of men using this site. 
Pros
:
It offers free membership to women.

Women can find verified profiles.

There are less competition and more meaningful matches.
Cons
: 
Not suitable for men who have low-income.
Ashley Madison
Ashley Madison is one of the best of its kind. It targets people who are not happy with their marriage and looking for a relationship. So, it's clear that married people but not happy can find a match on this site. 
It's easier to get a match for casual hookups on this site than tinder. The local traveling feature offers to find someone in your locality and people around the city. 
Pros
:
It's free for female members.

The platform offers complete anonymity features to the users. 

It is one of the free hookup sites that offer matches for even married people. However, you can find better matches in a paid membership.
Cons
: 
Sometimes the profiles you get are incomplete with unclear photos.
Zoosk
Although Zoosk is a casual dating app, you can also convert the relationship into a more meaningful one if you want. It has more than 20 million active users. It gives you the option to create your account using a Facebook profile. It's one of the best free hookup sites for people from different parts of the world.
It's one of the best among all the dating apps because it offers you filter options. Additionally, this platform uses SmartPick and DatingInsights to find you a better match. You can choose someone based on your ethnicity, background, and lifestyle from this site. 
Pros
: 
You can find partners across different countries.

It offers useful searching features with filters.

Suitable for both casual, serious, and in-between relationships.
Cons
:
Free members have only browsing options.        
Match 
Do you want to date someone special whom you can consider your Match for your life? If yes, then Match is one of the best hookup sites for you. Depending on your priorities and goals you can do the matchmaking for your site. It helps you to achieve your objectives.
You do not have to spend too much time on your research. It can make your match-making easier and more effective for your loved ones.  There are certain pros and cons of it which many of us are not aware of. Some of them are as follows:-
Pros 
It offers reverse matching opportunities.
You can gain higher compatibility percentages.
First-rate app experience you can get from it.
Offers Match.com events.
It offers the most established services.
It gives a match guarantee.
Cons
History of fake profiles and messages.
Presence of Interactive free users.
FAQ(Frequently Asked Questions)
What Is The Best Dating App In 2022? There are several dating apps or hookup apps in 2022 which can help you in proper matchmaking.  Some of them are as follows:-
Best for marriage is Match.
The overall dating app is Hinge.
If you find exclusivity then Raya is the best.
For the First dates:- Bumble.
For Jewish Dating:- Jswipe.
Hookup Sites You Can Message For Free? 
Adult friend finder.
Reddit Dirty R4R.
Ashley Madison.
Tinder.
Seeking.
What Are The Best Free Dating Apps For Hookups? 
Ashley Madison.
Tinder.
Elite Singles.
Silver Singles.
OkCupid
Which Dating Site Is Totally Free? 
Tinder.
Badu.
Kaushal.
PUF.
Bumble
The Bottom Line
Whether you are looking for casual hookups or a serious relationship, the free hookups sites can help you find someone you want. However, you should know what you want from these sites. Each site has different options and is suitable for a different age group. You must know which type of relationship you want and whether you are making the right choice. 
One thing to keep in mind when you are searching for someone, be careful of those sites that offer anonymity because you may find someone in your locality. Please don't forget to share if you have prior experience in these sites.
Read More:
Akram Mondal
Akram Ali Mondal is an experienced professional in the field of Digital Marketing with a myriad of experiences in enabling brands to accomplish goals. With a sound expertise in different aspects of SEO, SEM, Affiliate Marketing and data-driven marketing, Akram is a thriving marketing consultant as well as a brand maker.