We have always heard that "A little white lie doesn't hurt anyone." We have all said a little white lie every now and then; there's no harm in that since the last I've checked.
But what happens when you start having white lie ideas in a relationship? Nothing, basically, until and unless no one's feelings are getting hurt. In a relationship, it is important to keep the romance alive, so in order to do that, if we tell a few white lies, then it's worth it.
Hilarious White Lies In Relationships
In every relationship, there comes a certain time when you have to lie to keep the peace intact. These white lies are what we are gonna talk about today.
Are telling these white lie ideas fine in a relationship or not? Does it help to have a normal relationship from now on?
Well, in my opinion, the severity of the lie is what is important in a relationship. So, if the lie is very petty, then the white lie idea should not be a big deal. 
But if the lie hurts your partner's feelings, then I'm sorry, but you are an asshole for lying like that.
Here are a few little white lie ideas that are not going to hurt anyone's feelings and might even strengthen your relationship.
1. "No, your snoring doesn't bother me."
Well, this lie can be for either of you; any of you can be lying about not being bothered about the other person snoring. I mean, it's okay to lie cuz your partner might not even know that they are snoring.
2. "I have no idea where the cookies went."
Cookie season is coming closer with Christmas, and lying about eating each other's cookies is going to skyrocket. So you probably know that your partner was lying and ate the cookie already; just let it go; it's not the hill you wanna bury your relationship under.
3. "That ring is exactly what I would have picked."
It is highly possible that he might not get the engagement ring exactly what you wanted, but saying you liked it would make him happy, and that is more important than the ring.
4. "Don't worry, it was on sale."
Come on, ladies, we say this little white lie more often than any other. I can understand what shopping feels like, so I feel you. He doesn't need to know the price. Shhhh….
5. "You don't look fat, babe."
All the guys out there lie about this, it is like a reflex by now. Why upset her by saying, "babe you gained weight," and upset or, even worse, make her angry? It's better to lie always.
6. "No, I never talk about our sex life with my friends."
Girls talk about everything with their friends. And when I say "Everything," trust me, it's everything. Even the girth!!  So, it's better to stay in denial than to know the truth. 
7. "Sorry, I didn't see your text."
This white lie idea again goes for both parties. Anyone can just lie and say that they haven't seen the other's text. It's a lie, but a safer one. 
8. "I don't mind carrying your purse."
"I don't mind carrying your purse," felt no guy ever, but said all of them. So ladies, don't make your boyfriend carry your purse; if you can't carry it, don't bring it; it is as simple as that.
9. "You're so beautiful, you don't need makeup."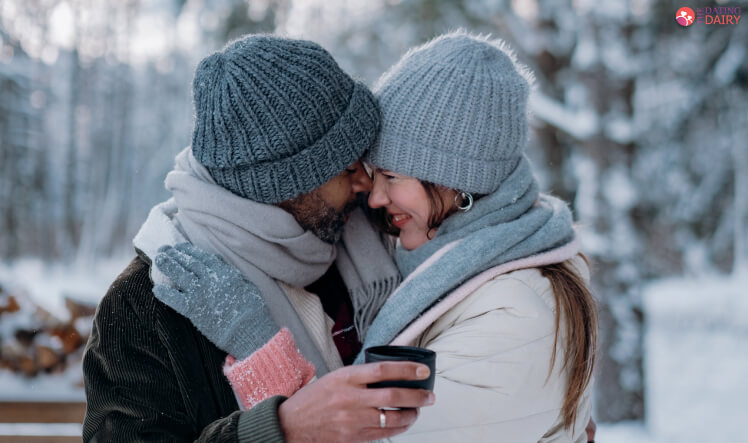 He's not lying about you being beautiful; he just doesn't want to wait an hour as you do your makeup to perfection. 
10. "I love your girl best friend."
We girls know that most of the time, it is not true, and we are lying through our teeth. If it makes him happy, then it's fine; we can deal with our problems ourselves. 
11. "I am very low maintenance."
Well, your partner already knows that this is a lie, but if you wanna feel good about yourself by saying this, then good for you.
12. "I know exactly how you feel."
Do you really? Do you really know "Exactly" how I feel? 9 out of 10 times, it's a white lie idea. But the other person feels comforted by this, so maybe it's fine.
13. "I would love to watch the game with you."
Ladies, if you are not a sports lover, then by saying this, you are only going to torture yourself and no one else. So it's better, to tell the truth.
14. "I would love to order a salad as well."
Guys just don't like to eat a salad ever!! If they do, it's because the girl he went out with is eating a salad, and they need to show off that they are healthy as well. They are probably gonna buy a burger on their way home.
15. "I don't think about our future at all."
We all know that's a lie and an obvious one. Only after a few months of dating, thinking about the future just happens involuntarily.
16. "Of course, I know the names of all your cousins."
If your partner has a huge family, then it's not possible to know each and everyone's name, so when your partner says this, just let that go.
17. "Sure, my father loves you."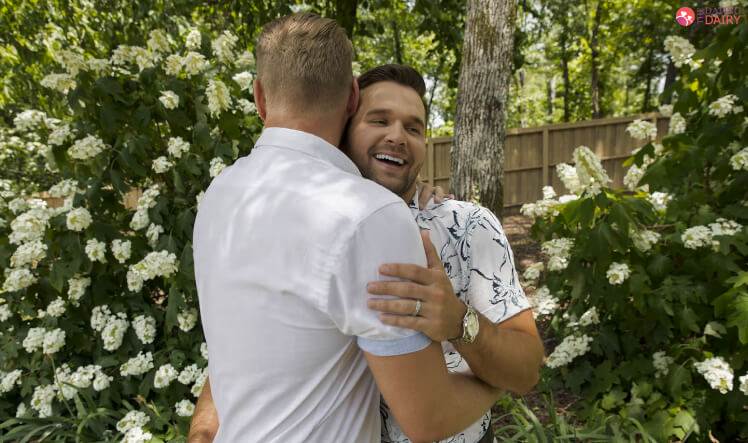 If your girlfriend says this, then always know that it's a lie; no girl's father likes their boyfriend from the get-go. You need to put in the effort to make her old man like you.
18. "My number of partners are very less."
Well, this is awkward. None of you are gonna tell each other about your "number" of either sex partners or relationships. It can get awkward really fast. So lying is best for both of you.
19. "I'm will be there in five minutes."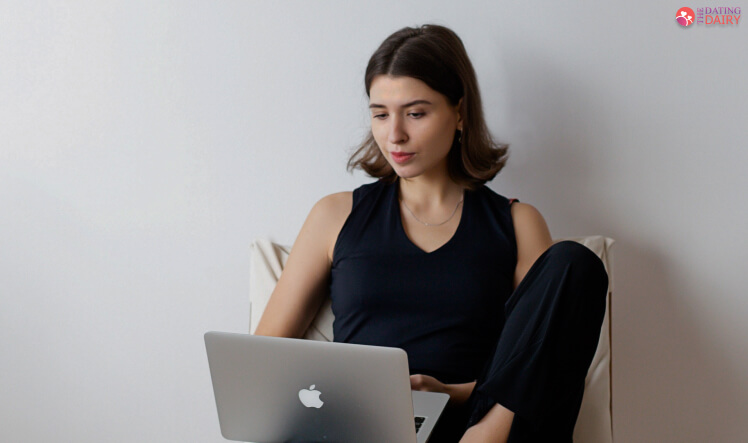 This is a universal white lie party idea for guys and also a white lie party idea for girls if they can't find a better excuse for being late.  
20. "Of course, I'm listening."
Are you listening to me while I was rambling on with all the white lie ideas for you all? I think you are lying to me! 
Frequently Asked Questions:
Check out the most frequently asked questions related to white lies everyone tells in a relationship.
1. What Are White Lies People Tell In Relationships?
White lies are typically a trivial lies said in a logical way. While at time, white lies are meant to flatter, at other times, these are meant to avoid any hurtful feelings. You are looking like such a Romeo, or I am doing good, are common lies, while others include enabling partners to believe something that is not true.
2. What Is The Most Common White Lie?
The most common white lies are as follows:
"Thanks, it's just what I've always wanted."
"You've lost weight."
"You haven't changed a bit."
"I didn't touch it."
"I have no idea where it is."
"I'll try to make it."
3. What Are The Worst Lies In A Relationship?
The worst lie in a relationship such as infidelity or basically a difficult addiction. It is something that is difficult to actually we can recover from, and effort from both parties involved. Plus, dealing with dishonesty in a relationship can be difficult. Communication, forgiveness, and honesty will be important to overcome the challenges.
Wrapping Up!
Now there you go, these were 20 funny white lie ideas that you could easily say in a relationship, But make sure that you don't end up hurting your partner with these lies, then it won't be funny anymore.
If you liked this article, then comment down below, which is your go-to white lie to tell your girlfriend.
Additional Reading:
Nabamita Sinha
Nabamita Sinha loves to write about lifestyle and pop-culture. In her free time, she loves to watch movies and TV series and experiment with food. Her favorite niche topics are fashion, lifestyle, travel, and gossip content. Her style of writing is creative and quirky.