Dating In The Futuristic World!
Dating is different now in the times of the internet. For many people, it has become easy to find their soulmates. And all this is because of the evolution of the internet.
Not only has it made people come closer, but it has also made sure that the people who are looking for partners can maintain a strong and secure relationship.
All this is because of the several dating apps that people can use on their smart devices like mobiles and laptops. In addition, there are many dating sites on the internet. One of them is Kippo.
Want to know more about the Kippo App? Keep on reading the article till the end and thank me later…
Kippo: Falling In Love Is Easy!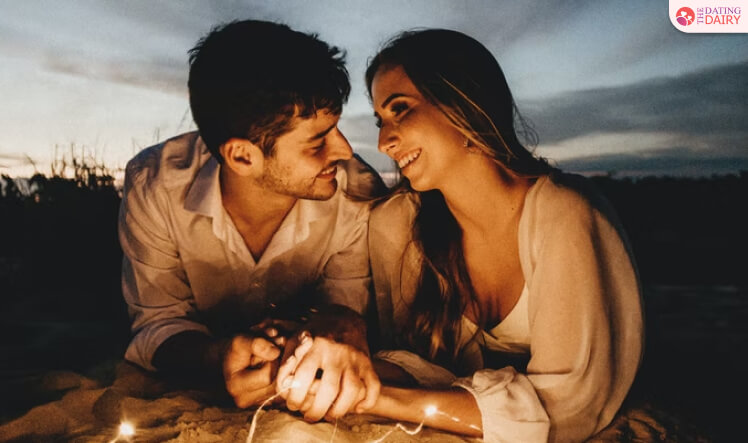 Kippo is a dating app that is specifically made for the gaming community. But hey, that does not mean that you cannot use the app if you are not a gamer.
However, it is true that you may not be able to understand the aesthetics of the app if you are not a hardcore gamer like the rest of the users on the platform.
The app creates a safe space for the gamers to express their true selves and makes it possible for them to meet new people who may share the same interests as them.
What Makes Kippo Different?
There are several dating apps that can help people find love. However, it can be a difficult task when a gamer is looking for love. Most of the time, it is because there are many people who still think that gaming is a waste of time.
It has been seen that in most parts of the world, people who are into gaming are not taken seriously. And for them, finding a partner who understands them and their intentions is not always the easiest thing to do.
Kippo is a dating app that is designed especially for gamers. It is one of the best choices for people who are strongly into gaming. If you are a gamer, you can meet people who share interests similar to yours. You can be yourself and still find love.
Most of the time, it has been seen that people who are compatible with each other are the pines who stick together for the longest time. This is something that Kippo aims to achieve.
By making you match with profiles that share similar tastes with you, the app ensures that you get the best of both worlds.
On top of it, did you know that the app is also known for its comics? Isn't that great? In order to make its target audience relate to the app, the dating site publishes its own comics. And let me tell you this, it is a great strategy. This has made the app popular among so many people across the globe.
What Is Good And What Is Not?
If you are looking for some of the advantages and disadvantages of using the Kippo app, you have found the best place. Here are some of the things that you should know about Kippo when installing it on your phones:
Pros: What Is Good About Kippo?
There are many good things that the users have found about Kippo. Some of them are as follows:
It is the best dating app for gamers.
The social spaces are great.
The premium version is also available at a lower rate.
The app can be used by people of all gender spectrums and orientations.
Young gamers can find serious relationships through this app.
The app has advanced graphics and a user-friendly interface.
Cons: What Is Bad About Kippo?
As everything in the world has some good and some bad things, Kippo has them too. Here are some of the disadvantages or cons of the dating app:
The app is not available worldwide.
There are some occasional glitches and bugs.
If you are not a gamer, then you may not find the app appealing enough.
There is no option for video chatting on the app.
Kippo Alternatives
Dating Apps For Non-Gamers?
There are many other dating apps that are available for people who are looking for love. Here are some of the apps that you can use in place of Kippo:
💕 Tinder
💕 Bumble
💕 OkCupid
💕 Hinge
Dating Apps For Gamers?
In case you are looking for some other dating apps for gamers as alternatives to Kippo, here are the things that you may have been looking for:
💕 eHarmony
💕 Zoosk
💕 Christian Mingle
💕 Higher Bond
Kippo Review: What Lovers Say?
Here are the reviews that you are looking for: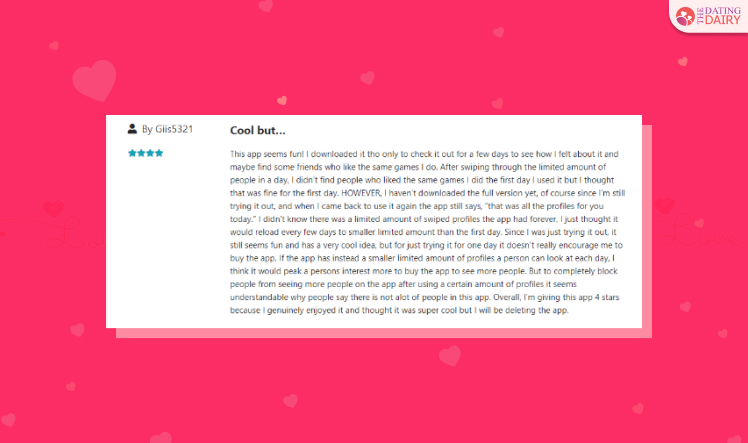 Frequently Asked Questions
1. How Good Is Kippo?
If you are looking for a dating app, in case you are a gamer, then you need to try out Kippo. It's one of the best out there. This is a mobile dating app that lets you meet people you are compatible with. The service of the app is capable enough for you to be yourself and lets you express the person you are.
2. How Old Do You Have To Be To Use Kippo?
According to the regulations of the dating app, the users need to be at least eighteen years of age to use Kippo. Therefore, if you are under 18 years, you cannot use the app.
3. Can You See Who Liked You On Kippo?
For many people, this is a question of great importance. And the answer to this is yes. You can see who are the ones who have liked your profile on Kippo.
Final Words: High Score Or Game Over!
Kippo is one of the best dating apps available for gamers out there. There are many people who have found their soulmates through the app. If you are a gamer and are looking for serious relationships, then this is the app for you.
You can use the freemium version of the app which is a mix of both the free and the premium versions. There are plenty of features that let the users explore the various options and profiles that they may be interested in.
If you were looking for some of the best reviews of the Kippo app, then I hope you found this article helpful. If there are any other queries related to the same, feel free to comment them down in the comment section. Till then stay safe and stay in love!
Additional Reading:
Ankita Tripathy
Ankita Tripathy loves to write about food and the Hallyu Wave in particular. During her free time, she enjoys looking at the sky or reading books while sipping a cup of hot coffee. Her favourite niches are food, music, lifestyle, travel, and Korean Pop music and drama.