The culture of our country speaks a lot about our behavior. For example, we often wonder about the origin of our boyfriends while we are dating them. It clears our minds about certain things like why he behaves in a particular manner, his perceptions about certain things, etc. We have all crushed hard on Cristiano Ronaldo at some point in our lives. So, don't we want to know the inherent character traits of Portuguese men that make them such a treat for the eye?
Of course, we do. So keep on reading!
Things You Need To Know About Dating Portuguese Men
If you want to date a Portuguese man, be honest, be simple, and be yourself. They love confident women, so giving your Portuguese man space will favor your relationship. They appreciate honesty more than anything. You can also choose to surprise him from time to time because he surely will surprise you.
Always be actively present in the relationship and give him attention. If you have a bad day and cannot focus on the date, tell him that they can take honesty but cannot be ignored. Also, try not to be late when they ask you on a date because being late is excessively frowned upon in the country.
Based on these tips, I will highlight 10 things about Portuguese men that you need to know if you are dating them, such as;
1: Portuguese Men Are Not Romantic People

It is a shock, isn't it? Women often find their boyfriends to be less romantic, and now there is a man who is not romantic by nature, so dating such a person would surely be challenging. They hate small talk, and if they want to know you, they will initiate deep and long conversations. It shows that they are more interested in a commitment rather than in romance.
So, if you expect your boyfriend to pamper you always, especially during the first few weeks of a relationship, Portuguese men will surely disappoint you. Of course, you might also get bored of such thoughtful conversations, but that is just how they are.
2: Mama's Boy
Don't take this phrase in the wrong sense, ladies. Portuguese men love their mothers and do anything for them. However, meeting parents might be a big step for you but if you are dating a Portuguese man, be prepared to meet his mother soon enough. His mother will judge your intentions for her son, and it is better to be in her good books if you want to continue dating him.
A Portuguese man is also traditional and is attached to his entire family. He loves his mom's foods, so if you spend time with a Portuguese man, you will see how many endless Sunday lunches they enjoy with their mother and other family members.
3: Honest And Friendly What A Combo!!
Don't we all look for these two qualities in our boyfriends? Well, here they are wrapped up in one package delivered to you in the form of a Portuguese man. They are friendly, funny, and outgoing and love to spend time with their friends. So, if you have a bad day going on, meet your Portuguese man and be ready to turn the day into a full-on adventure. Moreover, they do not shy away from talking about their past from the beginning of the relationship.
This is a quality we all can admire because if a man can share his secrets and personal thoughts with you from the very beginning, it will never be awkward between you people if you are dating a Portuguese man.
4: Intelligence Runs In Their Blood
Education holds paramount importance in Portugal, so most of the time the Portuguese men you will encounter, you will find them knowing almost everything. So, for my sapiosexual girls out there, this is your chance to get your dream man. They know more about U.S. politics than the politicians themselves.
While this is a fantastic quality that we adore in a man, it can sometimes bring disappointment. You will never find a piece of new information to convey to these men because they already have a broad knowledge of almost everything.
5: A Very Good Chef-Indeed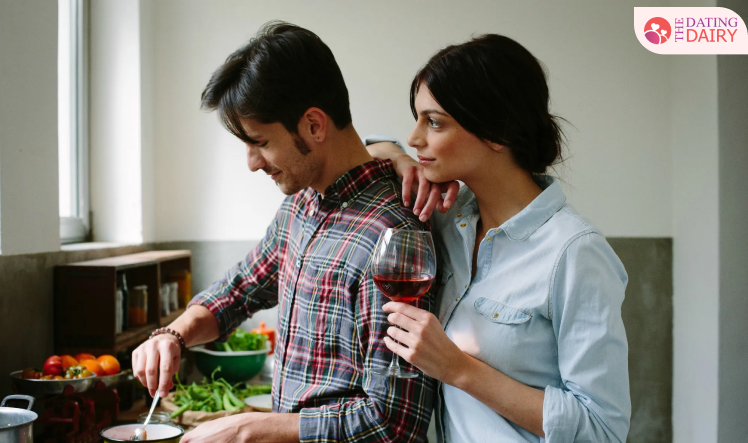 They are excellent chefs, and if you like cooking and feeding your man, you might be disappointed because Portuguese men love to cook. Instead, they would shower their love on you with special homemade meals rather than expensive jewelry and flowers. Of course, he will also love it if you cook food for him, but you better be good if you want to earn their appreciation because they certainly are reasonable and won't fake praise you. Moreover, it will be enjoyable to watch them in cute chef aprons playing with veggies.
6: Tomboys Are Not In Their Good Books
If you are a girl who dresses like a man, talks like one, behaves like one, and expects a Portuguese man to fall in love with you, you are on the wrong track, honey. They love the feminine side of women. So keep your hair clean, nails cut, shower daily, and don't do tattoos or piercings if you want to be on their good side.
If you can cook and can dress well, then Portuguese men will prefer spending time with you. It does not mean they want you to dress in inexpensive clothes. They just want you to maintain a neat appearance every time you meet them.
7: Adventure Is My Middle Name
This is the case with Portuguese men because they love adventures and would like to take you along with them if they are serious with you. For them, green is the replacement for red. That is why instead of arranging candle lights dinner with you at a red heart-shaped table, they would instead kidnap you to some unknown place, close to nature. It is their typical way to collect memories. So, don't be surprised if you suddenly find them at your doorstep to kidnap you on an adventure.
8: Not Romantic But An Expert At PDA
A Portuguese man will never admit to being unromantic, and that is why they love PDA. He will not hold his emotions back if he feels like showing his love for you, even if you are in a public place. He will continue holding your hand, hugging you, and kissing you without caring who is around you people. So, if you are not comfortable with PDA's very idea, get ready to meet the King of PDA in this lifetime.
9: Age Is Just A Number For Portuguese Men
This concept is genuine for a Portuguese man. If he is interested in you and you are older than him, it will not push him away. They instead look for older women because they want the women to be caring, and the older the women, the better care their chances are to get attention and care from the women all the time. As they are very close to their mothers and other family members, they respect older women a lot and don't question their intentions if you find a younger Portuguese man interested in you.
10: The Language Barrier Is A Myth
Most Portuguese men are multilingual. You will often come across men in that country fluent in French, Italian, German, and many other languages. So, if you are not from Portugal and want to explore the country with a Latino man beside you, don't bother carrying the dictionary in your hand. A Portuguese man is well versed in many European languages, so communicating with them is easy for most women.
11: Priorities Are Important
Portuguese men always like to keep themselves busy with work. This is why they always have their time sorted out and scheduled. However, this does not mean that they will be emotionally or physically absent from you. If they are into someone, they will be open about their feelings and will also make out precious time just for you. So don't give up on them just yet.
12: Death In Love Is Natural
This phrase has been popularized in romantic movies where the hero dies for his lady love in the end. Remember how Jack gave his life for Rose at the end of Titanic? The same can be said for Portuguese men, but in a different way. Even though there is no need for them to kill themselves for you yet, they will often text you like they are about to die just to get your attention. Even though it's a lie, it's so sweet too!
What Does It Feel Like Dating Portuguese Men?
So after reading through all the points above, you must be thinking about dating a Portuguese man right? Well, I just happen to be a Portuguese man myself, but unfortunately, I'm already committed. So from my point of view, here are some pointers that my partner likes and dislikes about me:
1: Personality
Portuguese men have a naturally flirty attitude that is good for the dating game. They are funny and witty, having a treasure trove of different means to make you laugh in their heads. They are also good at keeping track of time, always being ready for dates, and even reaching the spot minutes before our lady love arrives. This is how we show we love – by not being clingy but committed.
2: Commitment Towards Relationships
It is often said that Portuguese men are keepers. Once they have you locked in their sights, there is no letting go. This is because of our dedication to keeping any relationships healthy, letting the feelings flow naturally and mutually. We may not be overtly open with our feelings, but whatever we have, they are strong and run deep in our veins for the person we love.
3: Action Under The Sheets
When it comes to getting intimate in bed, We Portuguese men are no slouch. If you think men are simply in it for themselves, then We Portuguese men are totally different. We prefer pleasuring our partner in bed first so that she can repay it back with double the effort – something of a kink that we enjoy. If you are wondering about the time it takes us, then just be happy knowing that we have all the time left in our hands.
Why Portuguese Men Are Sexy?
We know very well that after seeing pictures of hot Portuguese men like Christiano Ronaldo, your attention has shifted to thinking about taking a short trip to Portugal. So what shifted your attention? Here is how we have the inherent genes to turn eyes and hips towards us:
1: Wow What A Body!
Yes, it's true. We, Portuguese men, have a great body. We love flaunting our six-pack abs and ripped chests and biceps. But do we do this to get laid? Of course not. While women may think so, it is actually quite different. We prefer being strong and always ready to tackle any situation head-on, without cowering in fear. Also, more muscles mean more confidence for us too.
2: Flirting With A Golden Tongue
While our tongues may be red in color, it drips honey when we talk to a sexy senorita. If a Portuguese man finds you to be hot, then consider yourself to be lucky. The way they flirt with you will be something straight out of a fairy tale where prince charming has come to sweep you off your feet. It's not easy trying to not end up kissing the man before knowing him well.
3: Selectively Attentive
When in a relationship, the attention that your man gives might run on fumes after a few months. But Portuguese men seem to have an unlimited supply of oil. They are always dedicated to the relationship and will go to any heights to pleasure the woman and give her happiness.
But that does not mean they are yes men. If they do not like something that you did, they will scold you for your actions and make you realize your mistakes.  It is this air of authority with comfort that makes them more manly and sexy.
Frequently Asked Questions:
Q1: What Are Portuguese Men Like In A Relationship?
Ans: Portuguese men are friendly, compassionate, and adventurous in relationships.
Q2: Is Tinder Used In Portugal In Portugal?
Ans: Yes, Tinder is used in Portugal since it is the most used dating app in the country.
Q3: What Is A Typical Portuguese Personality?
Ans: Most Portuguese men are friendly, but also very flirtatious if they are into you.
Q4: What Kind Of Women Do Portuguese Guys LIke?
Ans: Portuguese men like mature and kinder women who are soft but independent.
Conclusion
Do you plan to change your love interest from Portuguese men to others? Don't panic if you think all the Portuguese men are the same.
We have just given you a bigger picture here to find some essential characteristics of these men. But, there are thousands of men in Portugal, and everyone doesn't need to match every aspect in this list. 
❤️ How To Flirt With A Guy [Without Really Flirting At All]?
❤️ How To Stop Obsessing Over Someone [Guy Or Girl In 2023]
❤️ Sneaky Link: Having A Crazy Moment With This Social Media Term