Although the first date is always special, the third date is more important for most people. The reason is many people want to settle and build a long term relationship for their future. With that in mind, If you are finding third date ideas, you have come to the right place. 
You need to be your best original self to make a lasting impression on your third date. It's time to deepen your relationship with effective communication and do something that will be worth remembering. Here you will find some of the best creative 3rd date ideas that can make your date memorable. You just need to pick a few good ideas from the list, which are great to go. 
Creative Third Date Ideas
Usually, you will get many dating ideas online, but you will find some creative ideas that work. Remember, you need to give your best no matter whether it's your first or third date. 
Movie Night
One of the first things you will find when you search for dating ideas is going for a movie. No matter which season it is, watching movies together gives you the chance to understand your potential partner in a better way. 
When you watch a movie together, you can understand each other's views on different matters. It's a common thing that we discuss movies after watching, here you can know about their tastes, likes, and dislikes. 
Apart from casual hangouts, movies play an important role in knowing more about your future partner. You can make the movie night more memorable by watching in a unique lighting effect with popcorn. 
Moreover, you both can discuss and decide on a video game at your home or outside. It's also a great idea if you both do not like to go for a movie date. 
Questions Game
Among different third date ideas, the questions game is a creative one. You can play a question game with your partner to know them better. Sometimes it's not useful to ask direct questions, but you can ask them casually while playing question games. 
It also helps you to present yourself in the best possible manner. Well, you need to choose a quiet place where there are no distractions. Don't plan such games in a crowded place or club; you will lose the fun part. 
Ensure that both of you are honest during the game. Set the rules first and try to be honest while answering the questions. Otherwise, the truth will never be hidden; it will come to light one day, creating a shameful situation later. So, why should we be dishonest in the first place? 
After all, you may want to keep a few things private. However, you can ask questions to your partner that can make the conversation deeper and bring both of you closer. You may not feel comfortable at first, but you will enjoy it once you start knowing each other. 
Cooking Together
You may have gone for dinner to a restaurant several times on your first or third date. Cooking dinner together is one of the great third date ideas you must try. You can order something and have dinner, but it's a special feeling when you both cook together. 
It doesn't matter if you don't know how to cook but can put your efforts to help your partner. By the way, you can choose simple dishes because you may miss the charm of your date if you choose a complicated dish. 
Even if you are not good at cooking, you can order food, rearrange them, and invite your partner. It's better than just ordering food from a restaurant and having dinner together. Make sure both of you get involved when you are planning to cook together.
Stargazing
Sometimes you may not afford all the romantic date ideas. But you can try some simple but wonderful ideas like stargazing. You don't have to pay anything looking at the stars. 
All you need is some snacks or a food truck in a calm and quiet place. You have to go out of town because you will not enjoy stargazing in a crowded place. Looking at the stars and talking about each other will give you some wonderful feelings. 
Probably you might think that a full moon night can give you the best view. However, it's not true because the sky will be filled with light and you will find the stars. You can have an endless romantic conversation and something more if you can arrange to spend a night with your partner under the open sky. 
Karaoke Bar
Going to a karaoke bar is also one of the creative third date ideas. Again, you can go for it on your fourth date when you both feel comfortable with each other. Well, you may not have considered this before, but you will enjoy this date idea. 
First of all, you will never feel bored in a karaoke bar because the environment is super exciting. Although it's your third date, you or your partner may not be still comfortable. Here both of you will open up and enjoy the event in the Karaoke bar. It's one of the affordable options that you can have on your third date. 
Dancing
Stand out of the crowd and make a lasting impression by taking your partner for a dancing date. You might have never considered it, but trust me, it's really fun and enjoyable.
However, don't just enter into a crowded club or dance floor where your partner may not feel romantic. You can enroll in a dance class where you can have fun and learn dancing. If you are low on the fund, you can arrange a dance night at your home.
Although you are not a professional dancer, try to carry your body with the rhythm. Practice a few steps before you go for a date, and definitely, both of you will enjoy the night. Dancing is the best way to have physical contact with your partner to touch your partner while making the dance moves.
Testing Beer or Wine
See Also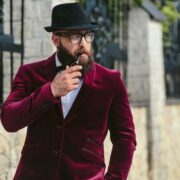 At first, both of you might feel a little bit shy or nervous. It's a common thing and that will disappear once you know each other a little more every day. Your third date is a great time to taste exciting things like you can have some alcohol together.
You both can go on a brewery trip and taste different types of beers. If you don't want to go out, you can always arrange it at your home. If neither of you has ever tried wine or beer, you can have a small amount of it. You don't need to finish a full bottle; you can take a few glasses of wine or a bottle of beer for each one of you.
Going for Mini Road Trip
Among all, you can plan to spend a whole day with your partner. And going for a mini road trip is one of the best third date ideas that you can plan with your partner. You don't need special planning for this trip; you can simply go to a nearby place for this mini road trip. 
One of the best ideas to plan for this trip is by giving them a surprise by taking to that place. You can ask them about their favorite nearby places while chatting or casually talking with them. When you give them a surprise, taking them there for a trip is a romantic way to enjoy your third date. 
Attending A Sports Activity
How about attending your favorite sports or game with your partner. Even though both of you don't have the same team, you will enjoy watching a match together. 
Apart from this, you can also try something new such as going for a physical activity like mini running, horseback riding, kayaking, etc. You can always go for an adventurous activity like skydiving or bungee jumping, etc. 
Couple's Massage
Do you want this relationship stronger and stay together for life long? A couple's massage can make you feel more relaxed in front of each other and deeply connect both of you. You can plan to go to a spa or arrange it at home if going to a spa is not affordable for you.
Although you may not be a professional massage therapist, you can still give a normal sensual massage. It's one of the most intimate things that both of you will enjoy. However, you may not feel comfortable at first, but remember it will bring each other closer.
The Bottom Line
Now that you have ten creative third date ideas, plan any one of them. Although you are not entirely comfortable with each other till this date, make something ice breaking. The above activity will bring each of you more closer and deepen your connection. 
Don't forget to be presentable and share dating quotes when you are walking on the road or returning home. It's always good to present small gifts and flowers when you are going on a date. Finally, please don't forget to share what you have picked up from the above list.
Read Also: