Being horny might seem fun, but it is very different from your imagination. Being horny all the time is a serious issue. However, the process is very natural, and there is nothing to be worried about. Horniness is a part of human sexuality, but it can pull up some feelings that you do not want to interfere with your work. 
Sexual desire can trigger some internal distressing experiences for a few people. You might also feel shame or guilt in some cases. So, it is necessary to know the process of controlling thirst. We will help you to provide some best tips to be less horny. So, make sure to go through the list and try to find out how to stop being horny.  
Without any further ado, let's jump to find the solutions that can help you stay more focused on your work.
Top 5 Tips Of How To Stop Being Horny 
Before we start with the tips, there are some things that you need to know. There are some instances where you might feel ashamed or guilty. If you hear things like:
Women who desire sex are "sluts"
Sex without being married is wrong
Only opposite genders can have sex with each other
All these above statements are not true, and listening to them frequently can create many issues as well. For example, when your sexual thoughts start to conflict with those thoughts, you might start feeling bad or guilty. So, try to avoid the people who come up with these thoughts. Anyway, here are the tips you need to know to stop being horny. 
10 Super Sexy Ways to Be the Sexy Wife of Your Husband's Dream
Talk With Someone
Most people make the mistake of thinking of it as a disease and keeping it inside. Instead, you need to talk to someone and share your feelings or the obstacles you are facing. Yes, it is a very hard task to speak with someone about these things. However, if you want to get rid of these feelings, talking with someone helps.
Instead of avoiding conversations about sex or horniness, you need to come up with the topic. However, you have to choose the people very carefully. Otherwise, it can have a negative impact on your behavior. So instead, find someone you trust and tell them everything; they might have the same feelings. This is a very effective solution for how to be less horny.  
Does Female Masturbation Cause Infertility? Myths Vs Facts And More
Take A Dip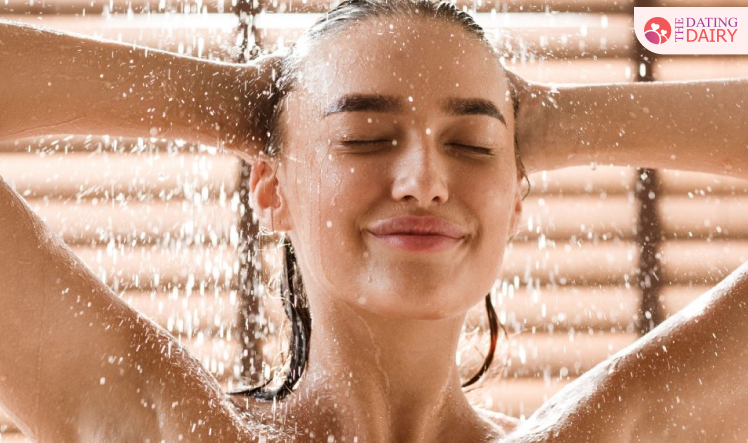 It might not be effective for everyone, but it is worth a try. The cold shower and water effect is different for every individual. While some people say that it helps to turn the heat down, others say being naked, wet, and touching places increases the urges. However, if all the options or tips fail to work, you can take the help of a cold bath and hope for the best. Unfortunately, this is not how to stop being turned on.  
Exercise 
If you go out now and take a look at the Freudian psychology or New Age philosophy, you will know that the strong urges for sex come from the stored up sexual energy. The perfect way to release this stored energy is by exercising.
You can take the help of some exercises to release the energy. However, when you cannot do sexual intercourse, the best alternative is exercise. So, next time you feel horny and want to find out how to not be horny, try to hop in your tracksuits and start exercising. 
10 Unique Things To Do On A Date To Make Your Date Memorable
Masturbate 
Instead of thinking, why am I so horny all the time? Try to find a way to wear off all the tension. Among all the different ways, masturbating is the most effective. It is not sinful and not harmful to the body as well. If you do not want to go through the exercise, masturbating is best. It will help you go through some best experiences and get rid of the urge. Masturbation can help you learn a lot of things about your body. 
Kill The Mood 
Mostly, you become horny because of the thoughts that run through your mind. Therefore, it becomes very hard sometimes to suppress the kinky thoughts or try the tips mentioned above. You will then need to find a mood killer that helps to decrease the sex urges.
For example, listening, reading, or watching comedy helps to kill the mood. You can also start thinking about things that make you depressed to distract your mood. Last but not least, you can watch scary stuff to decrease your horniness. If you are thinking, how do I stop being horny, this is one of the best ways.  
Frequently Asked Questions: 
1. How Can I Stop Being Sexually Excited?
There are some practical ways available to stop being sexually excited. Here are the practices given below that you can try. 

➼ Constantly pray. 
➼ Avoid pornography.  
➼ Choose your friends carefully. 
➼ Question your intent. 
➼ Be cautious when using social media. 
➼ Try to have sex frequently. 
➼ Control the urges to not fall into the trap.
2. How Do I Turn Off Horniness? 
If you are looking for answers on how to stop being horny, here are some tips given below. 

➼ Channel your energy.
➼ Interrupt the urges.
➼ Talk to someone about it. 
➼ Work through the issues of relationships. 
➼ Avoid watching porno movies. 
3. What Causes Uncontrollable Horniness?
It comes mostly from hormones and consuming too much time watching porn. If it becomes too hard to control, you will need to take the help of a doctor. They can help to control the horniness to help you concentrate.
Conclusion 
Feeling horny all the time can be bothersome. Even when you do not want to have those thoughts, they keep coming. You will just need to find the best solution to keep that in control.
We have provided some common and popular ways that can help you find the best answer to how to stop being horny. Although all of them might not be effective, one of these tips will surely help you stop being horny. If you liked this article, make sure to comment on it and share it with others to help them overcome this.  
Read more…