Ah..another day and another article. Problem problem – I am a little guilty about this article. But after pushing this article around for weeks, here I am with my piece,
Look what you made me do: Am I the RED FLAG?
Sometimes, it's really not them. Sometimes, it's really us. But KNOWING that it's you and not them is so much better than NOT KNOWING it's you and not them. For years, I wisely ignored all the many red flags I was perhaps born with(?) – but then, one day, I was reading an article about toxic red flags, and suddenly, it started feeling a little too familiar.
With my intestines knotting up inside, I realized I was a pink flag – not completely red, but not really white either. I guess a vast majority of us are pink flags…until one day, we are just red flags sulking in a corner. So, here I am, putting a stop to my pink flag tendencies. And instead, let's take a long look at love, lust, and a bunch of red flags – stay tuned to read all about it!
After all, prevention is ALWAYS better than cure!
Look What You Made Me Do: Identifying The Red Flags Inside Me
No, we don't like the look what you made me do sam smith version. But we do like Swift's version of the same. So, I decided to point out all the red flags inside me – what if you identify a few common ones too? Trust me, this is exactly how I found my red flags while reading an article on red flags!
So, with bated breath, here we go!
1. I Only Want All The Good Stuff
Just cuddles, us-time, and lots of good things. Nothing else – yes, that's all I ever want. But enough to not want anything else? That's the problem!
2. I Am Needy…And I Don't Even Realize It
I wanted to see my partner every single day, even after the Honeymoon phase completely faded. We had settled down into a healthy rhythm in our relationships. But all I wanted was him. EVERY SINGLE DAY. And then, one day, I stopped – or it would become really toxic.
3. So What If I Am Self-Centred
Self-love? Great! Self-respect? Even better! Self-worth? Amazing! But self-centered? Nopes that doesn't bode well. In a relationship, it's not 'I' – it's 'us,' and every time you have chosen the 'I' over the 'us,'…well, you know what that means!
4. I Have Never Lived Alone
Yes, this one's big! I really have never loved alone, and I am 26 years old. I honestly feel like being an only child and still living with my parents have a lot to do with how I have grown into this walking-talking red flag.
5. I Have Never Really Dealt With My Issues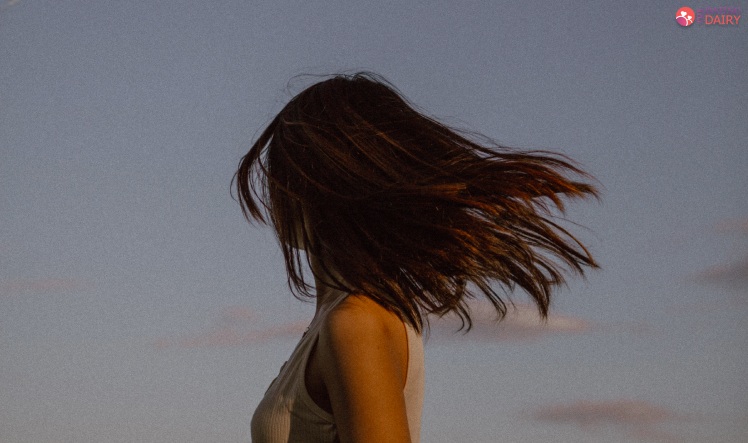 Once you have claimed all your issues as only-child-issues, the real fun begins. So many issues and so little time. How is it ever fair? I don't even know what are all my issues exactly, and sometimes, it's because I am an only child, sometimes, it's because I have never lived alone, and sometimes, it's because I have anxiety.
6. I Really Don't Want To Give Up My Single Life
I love being in a relationship, but I also love being single. While polyamorous relationships stand in the middle of being single and in a relationship, I enjoy monogamy…sometimes with my boyfriend…and sometimes with myself. Now, if you too feel like this, then that's also a BIG problem!
7. I Don't Know How To Handle When I Don't Get Something I Want
This one has a lot to do with me being an only child. But I am extremely competitive, and I absolutely hate losing. So, when I don't get the victory I want, it makes me angry and upset and basically shuts me down completely. The recovery, in fact, becomes difficult. I lay in the bed for days pondering about everything that I could have done differently to get what I wanted!
8. I Am Not Really A Good Listener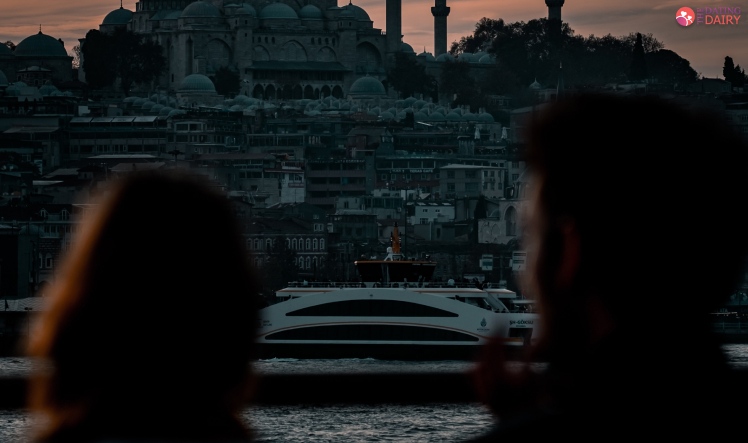 I am so good at communicating that I often forget that I suck at listening. Of course, not when my boss is saying something at team meetings or when my professor would take an important class. But I have this tendency to ONLY listen to people I like(?) – I would always filter out conversations and end up listening to specific people for specific reasons.
9. I Don't Really Know Who I Am But Hoping My Partner Will Help
It's not your partner's responsibility to help you to find yourself. While it is highly possible that you might find your partner and yourself in co-incidental situations. But that doesn't mean it is mandatory for your partner to help you out. Even I was one of those people…until one day, I wasn't!
Read more: Dating A Narcissist: Common Signs And Red Flags
Look What You Made Me Do: Identifying Red Flags That APPEARS To Be Sweet
Yes, those look what you made me do gifs have been doing the rounds for years now. So, it was about time, we looked at the song and helped you find out how all those 'sweet' things you do are actually a little toxic.
Of course, often, it's not you…it's them – in that case, what are those red flags which appear to be sweet often…so much so that everyone overlooks these bold red flags!
1. "Crazy Crazy!" Like You Are Just So Chill, But They? They Are Crazy!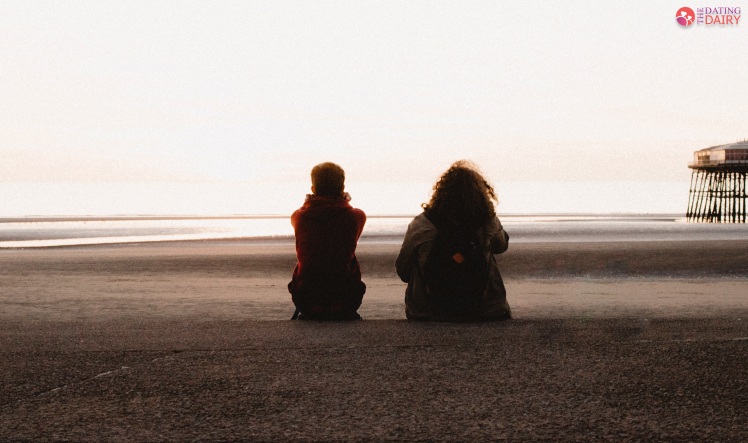 While saying, 'look what I can do' is perhaps the biggest red flag, calling someone crazy like you are so chill is also a BIG RED FLAG. No, you are not chill – you are annoying! Because after a while, it starts feeling like everyone, but you are crazy – and why make anyone feel like that?
2. "You Are So Hot, So Perfect!" Nope, Not A Compliment
It sounds great when you shower your partner with compliments. Your partner is not your personal Barbie Doll – perfect from head to toe. It's not really a compliment, instead, you are just putting your partner on a pedestal. And that's the problem – your partner has flaws too, and your partner can be imperfect too.
3. "Missing You, Babe!" Yes, Okay, But Stop With The Clingy
You have the Honeymoon Phase to act as clingy as you can. But once you have settled down in a relationship, you can't expect things to be rosy like it was at the beginning of the relationship. So just stop with the CLINGY already. Value the time you spend alone – it feels great, trust me.
4. "You Are Different." Thanks, But Goodbye!
You are so different from others. When this guy once told me, 'you are not like other girls.' – I didn't quite like it. What do you mean, 'I am not like other girls?' Why do I have to differ from the women I call sisters just so that you can want me? WTF! Big. Big. Big. Red Flag. So, quit that comparison and instead focus on each other.
5. "But You Are Turning Me On" Thanks, Goodnight!
There's no look what you made me do outfit. Literally! If your partner doesn't want to have sex, then you gotta agree. You can't 'persuade' your partner – No, you can't blame it on the outfit or the alcohol. And so what if they are turning you on? Just use your hands – self love is all green flags and a bed of roses!
Read more: How To Stop Obsessing Over Someone [Guy Or Girl In 2023]
Look What You Made Me Do: Am I The Red Flag Quiz!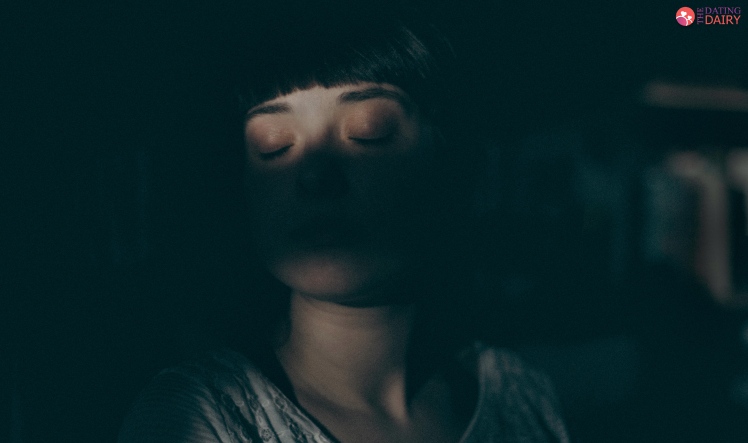 No, you don't need another Look What You Made Me Do analysis – what you instead need is the ultimate 'Am I The Red Flag' quiz! So, check out the questions mentioned below and find out whether YOU are the red flag.
1. So you just work up. What is the first thing that you do after waking up?
Look at yourself in the mirror. After all, confidence is always key!
Start your day early – the hustle never stops.
Facetime your best friend immediately.
Check your phone and then toss it aside. Everything can wait.
2. What's your sun sign's element?
Water (Cancer, Scorpio, Pisces).
Earth (Virgo, Capricorn, Taurus).
Air (Aquarius, Libra, Gemini).
Fire (Aries, Leo, Sagittarius).
3. You have some free time. You are enjoying a cup of tea. What would your mind daydream about? 
Um…free time? What IS that?
Your jam-packed fabulous social calendar.
How great you are gonna look in that crazy outfit you just bought.
The fun solo trip you are planning for Summer.
4. In case you could become an animal, which animal would you choose?
Husky. Huskies never give up.
Bear. A bear spends time chilling alone.
Meerkat. Meerkats always look after one another.
Dolphin. Dolphins are so smart and awesome.
5. Oh no, some stranger just ran into you and ended up spilling coffee on you. What would be your initial reaction?
You believe you can rock in anything – a coffee-spilled shirt is not a big deal.
You give them back what they deserve – maybe dump your drink on them?
Just keep walking since you already have a spare shirt with you.
Apologize and maybe ask for their number. Maybe you could become friends with them.
6. So you are on a dream date. What would happen?
You are attending a cool surprise party that was thrown in your honor by your dream date.
You are attending an event at work while your date is helping you get that big promotion.
Um…dream date? How about a solo trip?
You are spending a long romantic weekend together at a cozy cabin.
7. Which Taylor Swift song do you relate to the most?
You Belong With Me.
I Knew You Were Trouble.
We Are Never Ever Getting Back Together.
Look What You Made Me Do.
8. Which Disney character do you relate with the most?
Snow White since she is the 'fairest of all.'
Scar, since he always runs after what he actually wants.
Cinderella since she has these cute mouse and bird friends.
Mulan since she is independent and strong.
9. How would most of your friends actually describe you?
Duh! Amazing both outside and inside.
They would call you hardworking.
They would say you have a free spirit.
You are always there when your friends need you.
10. Do you like superpowers? What superpower would you like to have?
To be super smart. Obviously.
To be able to communicate with different animals.
Invisibility.
A clone of yourself so that you can hang out with your clone.
11. So your partner just proposed. How did they propose?
With a massive diamond ring!
Just a quick 'marry me?' since you are always busy.
Well, whatever, the answer is going to be 'no' – you guys are 'just friends.'
Your partner pulled out a beautiful ring and promised never to leave your side.
12. Which job role do you think suits you the best?
Rocket science, modeling, name it – you can be good at anything!
World domination – um…you mean CEO, right?
Park ranger.
Anything in HR since you want to help out people.
13. It's time to go to bed. So what do you usually do before going to bed?
Self-care time. Sheet masks, anyone?
Check your vision board. Again!
Cancel plans.
Send some sweet goodnight messages to your close friends.
Read more: I Knew You Were Trouble…And I Still Dated You: Dating Red Flags!
And It's A Wrap!
Are you already going back in time and searching for 'look at what you made me do, Taylor swift?' Because that's just adorable. So, now you know whether or not you are a red flag – tell us, are you? Once I realized all the red…oops…still pink flags in me, it was time to attend a killer Taylor swift dance party – because only Swifties understand how you feel!
But in case you just realized you are a red flag, then I would love to hear from you – feel free to tell us all about your red or pink, or even green flags in the comments below.
Read Also:
Barsha Bhattacharya
Barsha Bhattacharya is a senior content writing executive. As a marketing enthusiast and professional for the past 4 years, writing is new to Barsha. And she is loving every bit of it. Her niches are marketing, lifestyle, wellness, travel and entertainment. Apart from writing, Barsha loves to travel, binge-watch, research conspiracy theories, Instagram and overthink.